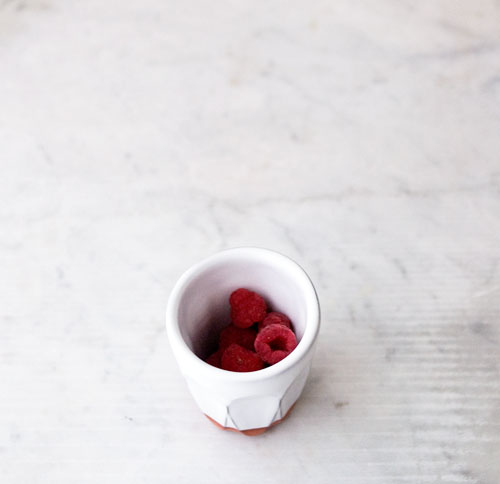 Hello beautiful Sydney beaches
and sand getting into impossible places
and the impossibility of finding a spot to park your car
before joining the thirty minute queue at the fish and chip shop
for soggy snacks scooped from an overloaded fryer.
Hello crayon yellow peaches, pineapples, blush cherries,
ruby red raspberries, black plums, zebra tomatoes
and those things in Sydney that often look like apricots
but rarely taste like one
and sock tans and brown arms
from running under the sun in your new pair of gym shorts
that replaced the ones with a big rip
right where two cheeks would meet.
Hello mango cheeks, preservative free sausages, watermelon rind pickles,
and 42'C days that make you long for breakfast ice-cream.
Hello Summer
I think I love you sometimes.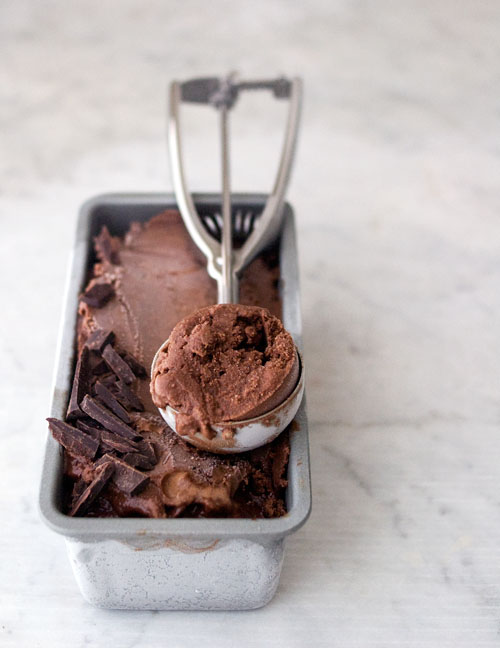 Chocolate Sorbet :
300g water
70g sugar
2 tablespoons honey
1 tablespoon Dutch-processed cocoa powder
60g 70% dark chocolate buttons
pinch of salt
1/2 teaspoon vanilla extract
100g milk
In a medium pot, whisk together the cocoa, water, sugar and honey. Bring to boil, cook for 1-2 minutes then remove from heat. Whisk in the chocolate buttons, followed by the rest of the ingredients. Strain. Allow to chill overnight before churning. Eat and make often.