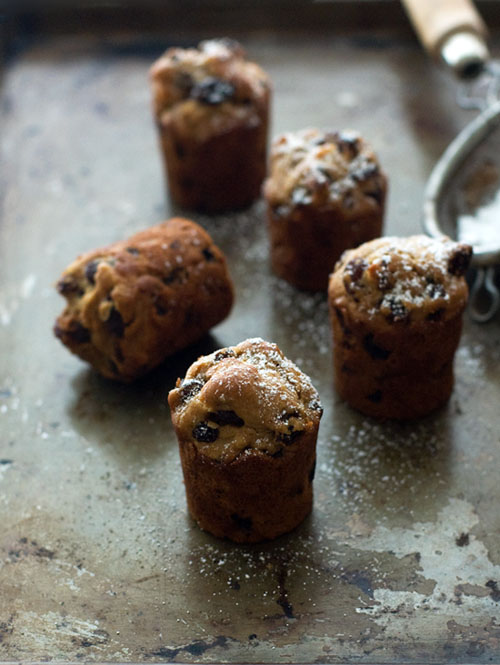 (Little ale spelt cakes)
It is Day 4 in the world of this happy vacationer. So far, she has made plans to go to the beach, remembered to water the plants (twice), cleared the pantry of all heinously expired bottles and jars, reorganised her sock drawer and at the end of a long satisfying day, cracked open a beer. To bake with.
Three bites of an ale cake later and she's searching for her phone to tell her best friend how tasty these cakes are; how much she loves her and how sorry she is that they haven't met up for nearly 6 months. Work, y'know.
How she finally picked up a paperback on Day 1 and felt light headed with the pleasure of reading. Or on Day 2 when she woke up and played Lisa Hannigan loudly while dancing in the kitchen.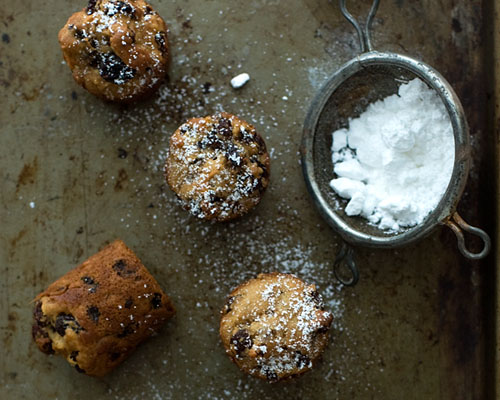 And when the ale cakes were gone, she used the leftover beer to make a small amount of sorbet. Bittersweet beer sorbet topped with salted candied peanuts, enjoyed one slow spoonful at a time.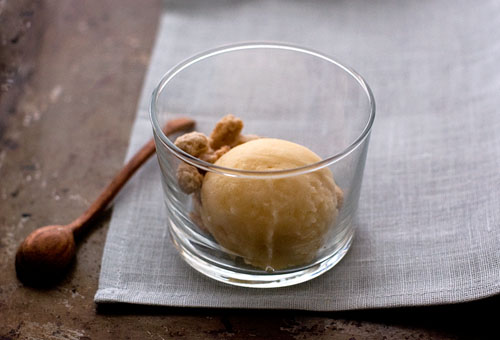 (Beer sorbet with candied peanuts)
Yep, vacation's going pretty well.
Little ale spelt cakes :
(based on a recipe by Jill Dupleix)
80g butter
300g sultanas
90g brown sugar
1/4 teaspoon ground cinnamon
1/4 teaspoon ground ginger
1/2 teaspoon bicarbonate of soda
1/4 teaspoon baking powder
130g pale ale, or beer of choice
1 egg
160g spelt flour
Preheat the oven to 180'C. Grease a mini popover or mini muffin pan.
In a pan, add the butter, raisins, brown sugar, spices, bicarbonate of soda and beer. Bring to the boil, stirring, then remove from heat, transfer to a bowl and allow to cool.
Once cool, whisk in the egg and then mix in the flours with a spatula. Divide the mixture between the muffin or popover holes.
Bake for 14 minutes or until a skewer inserted into the centre of a cake comes out clean.
Allow to cool before removing cakes from pan.