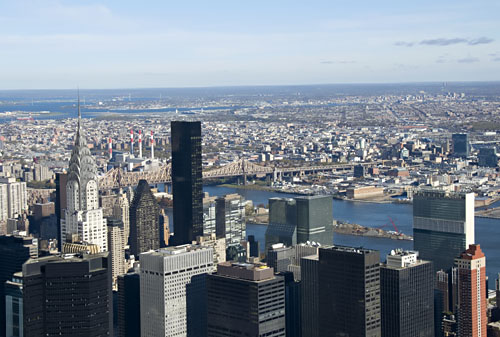 Ah, New York.
We came, we saw, we ate.
Then we ate some more.
Originally I had not intended to blog about our trip, hence the lack of relevant photos. This post is more of a personal reminder for me to revisit certain places I enjoyed so much during my two weeks there. Comments, suggestions (for future vacations) or opinions, most welcome.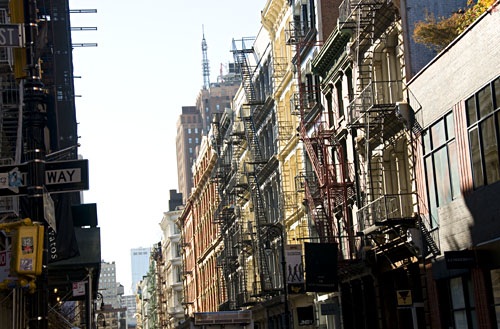 Favourite Stores :
– Kalustyan's – Home to every imaginable spice in existence, and more : Argan oil, pumpkin powder, candied fennel seeds, rhubarb bitters, molasses sugar, white honey.
– New York Cake – The ultimate baking supply store. I want to buy the entire store and call it my kitchen.
– Economy Candy – Sure, you can inhale a similar amount of sugar at Dylan's Candy Bar but there's something about Economy Candy's sheer quantity of sweets and chocolates crammed into an impossibly small space that makes it feel extra special.
– Zabar's – 20,000 square feet of yum.
– Strand Bookstore – If there's any spare change left after the New York Cake purchase, I'd buy the Strand and call it my library.
(Special mention to Wholefoods)
Favourite Restaurants :
– Blue Hill at Stone Barns – Everyone seems to be jumping on the organic, sustainable and seasonal produce band wagon these days, but Dan Barber stands out amongst the crowd as someone who is truly putting these things into practice whilst delivering dishes with flavour and elegance.
– Le Benardin – Perfectly executed seafood dishes followed by balanced and thoughtful desserts by pastry chef Michael Laiskonis. Surprisingly not a restaurant that features on most of my friends' eating radars.
– Momofuku Ssäm Bar – Pork buns, roasted rice cakes with spicy sausage, and afterwards, a quick visit to the Milk Bar next door for a sugar fix. Note to self : next time, must find 6 friends to have the bo ssäm with.
– Torrisi Italian Specialities – $50 for 4 courses showcasing amazing new Italian-American food. Don't skip the devil's chicken if it's on the menu.
(Special mention to Chikalicious Dessert Bar, Caracas and Katz's Deli)
Favourite Coffee :
(Note to self : going from 0 coffees a week to 7-8 cups is a very very bad idea).
– Zibetto
– La Colombe Torrefaction
– Stumptown at the Ace Hotel
Favourite Bakery :
– Shandaken Bake – If you happen to visit the New Amsterdam Market, look out for Craig Thompson's gorgeous little stall selling the best ever apple pies and fruit tarts. According to season or whim, you may also be lucky enough to find other delicious treasures for sale, such as moist and nutty parsnip bread, made in the style of banana bread.
– Bouchon Bakery – For linzer cookies sprinkled with raspberry powder to temper their sweetness, chewy oatmeal and chocolate chip cookies, and TKO, their version of the Oreo consisting of chocolate sable pastry sandwiched with white chocolate ganache.
– Baked – Home to Brookies (a delicious brownie cookie hybrid), salt and pepper cookies, and the best brownies.
– Babycakes NYC – Vegan, gluten-free and mostly organic baked goods that are a far cry from most vegan sweets I've tasted in the past. A visit with Aran to this bakery inspired me to finally buy their cookbook. Their caramel crunch donuts are only marginally surpassed by San Francisco's Pepples Donuts (also vegan).
(Special mention to Liddabit Sweets' apple cider caramels and pecan pie chocolate bar.)
Favourite Markets :
– New Amsterdam Market – For hot cider, Luke's Lobster rolls, Porchetta sandwiches, Liddabit Sweets, and the best apple pie you'll ever eat.
– Union Square Greenmarket – For more hot cider (because some people can't seem to get enough of the stuff) and an amazing array of fresh fruit and vegetables.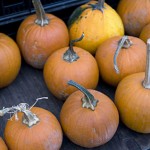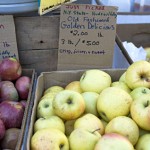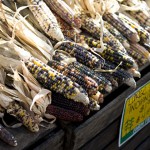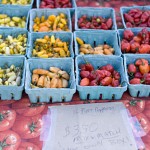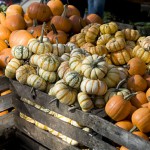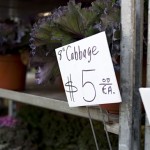 Tags: bakery, coffee, market, New York, restaurant, Shandaken Bake