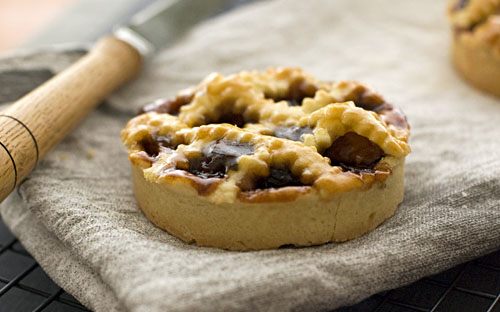 (Fruit mince tart)
As December looms, I'm thinking of spices, family, Christmas shopping, baking, heatwaves, and baking in heatwaves with ice-cream and chilled watermelon.
Something about this past year, has changed.
Now the year is almost at it's end, it's my conclusion that this year has been nothing at all like I had expected. For various reasons, this is both a good and a bad thing, and for similar reasons, it has caused me to wonder more about where I want to be heading. People who know me will recognise this as being highly unusual, as I am typically a very directionless and under-planned kind of person. I operate rather laboriously along the lines of hey, let's pick a path and then see what happens. If it doesn't work out, I simply backtrack and choose a different adventure instead.
Fortunately, apathy doesn't seem to wash past a certain age, and there are at least a few more things I wish to accomplish before the lower back pain eventually takes over. Something has me wanting to aim for new things. It's true I may never realise them, but I'm excited simply for the fact these ideas are blowing away the dust from the attic in my head.
So pull up a chair, grab a cup of tea, and a mince tart or two (I made so many of these! Big ones, small ones.. they're all going to good homes soon). I promise I'll be telling you more in good time.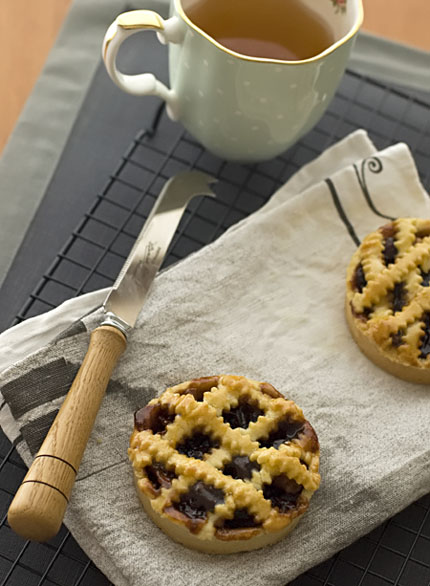 To new things, and new people :
Joshua Antonius Nov 7th 2009
Miren Lili Nov 17th 2009
Tags: cinnamon, dried fruit, mince, spices, tart