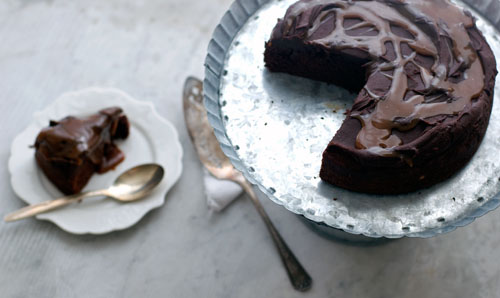 (Chocolate ricotta fudge cake with beer caramel)
After spending two weeks in Hobart, I return feeling somewhat re-energised. It's all about a change of pace, experiencing great generosity, taking the M and E out of Team, and just eating well. Really well. Followed up with a run in 2'C weather with the wind whipping at your ears and legs. Turns out, it doesn't take a lot to make things a little bit better.
So now I'm ready to get back into a commercial kitchen. Trouble is, I don't know which kitchen.
I started baking with ricotta when I got back, having been inspired by the great ricotta and prune pastries at Pigeon Hole. This chocolate ricotta cake is one of several happy experiments. Remind me to also tell you soon about ricotta buttercream and ice-cream!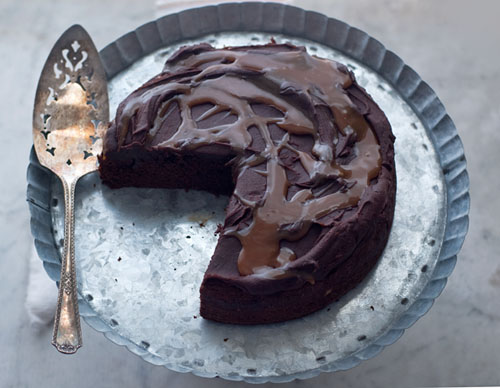 The chocolate ricotta cake is based on Tartine's devils food cake recipe. The fudge frosting is like this but omit some of the caster sugar and increase the cocoa powder plus a pinch of salt. The beer caramel is adapted from here. Assembled cake then goes into mouth. No other instructions necessary.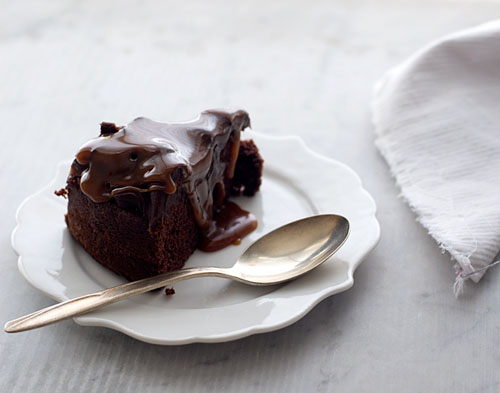 Tags: cake, caramel, chocolate, fudge frosting, ricotta