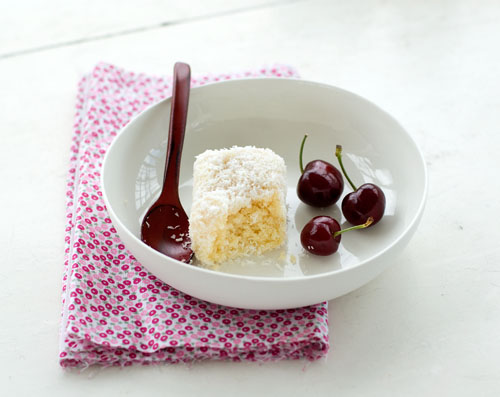 (White chocolate lamington)
Coconut and white chocolate remind me of white Christmases, of which I've experienced a grand total of 1. It happened several years ago when we visited B's parents in Northern Ireland over the holidays and on Christmas morning, it partially snowed, much to my excitement and awe. We got dressed, tumbled down the stairs and not long after, the guests arrived and were sitting down to a very traditional lunch of roast turkey, baked ham, sprouts and potato salad, followed by mince tart, Christmas pudding and iced fruit cake. Later we tried with modest success to make a dent in an impossibly large tin of Quality Street that someone had unwrapped.
This Christmas will be celebrated at my parents' place in sunny Sydney, hopefully feasting on typical Summer fare : oysters, prawns, whole baked fish and a family favourite – cold glazed ham.
As usual for most of our gatherings, I have been charged with the responsibility of supplying the dessert. I've been vacillating between wanting to make something chock full of traditional yuletide spices and dried fruit, while also thinking that perhaps we should be having something lighter with plenty of seasonal mangoes, peaches and cherries.
After making these white chocolate lamingtons however, I think we may have a real contender for our final Christmas course.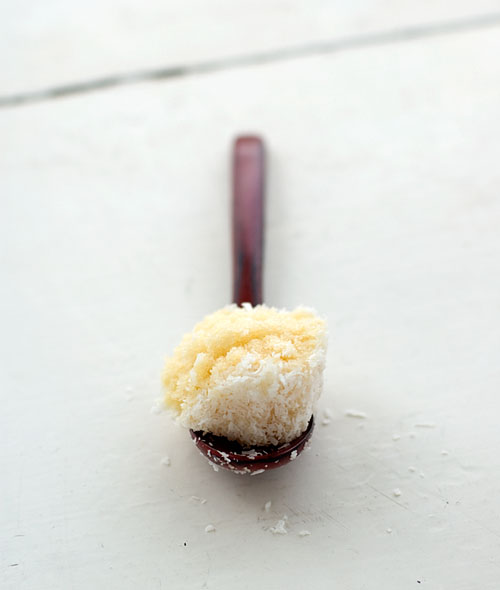 White chocolate lamingtons :
For the cake :
170g (6 ounces) couverture white chocolate, melted
2 eggs
240g (8 1/2 ounces) milk
1 teaspoon vanilla extract
300g (3 1/3 cups) plain flour
4 teaspoons baking powder
220g (1 cup) sugar
1 teaspoon sea salt
125g (9 tablespoons) unsalted butter, softened
Preheat the oven to 180'C (350F). Line a 8 x 12 x 1 1/2 inch rectangular baking tin with greaseproof paper and set aside.
In the bowl of an electric mixer, cream the butter and sugar. Add the eggs one at a time, then the vanilla extract. Alternate adding the dry ingredients and the milk until all are incorporated. Add the white chocolate and beat until well mixed through.
Transfer the batter to the baking tin and bake for about 40 minutes or until a skewer inserted into the middle of the cake comes out clean. Allow the cake to cool completely before cutting and glazing.
To coat the lamingtons, melt 220g couverture white chocolate with 100g milk in a bowl over a pot of simmering water. Remove from heat and stir, then allow to cool and thicken before using. If your kitchen is too warm, place the bowl in the fridge for 15 minutes or so, to help speed things up. Cut the cake into squares, trimming off the crust. Dip each square into the glaze, then roll in a bowl of dessicated coconut.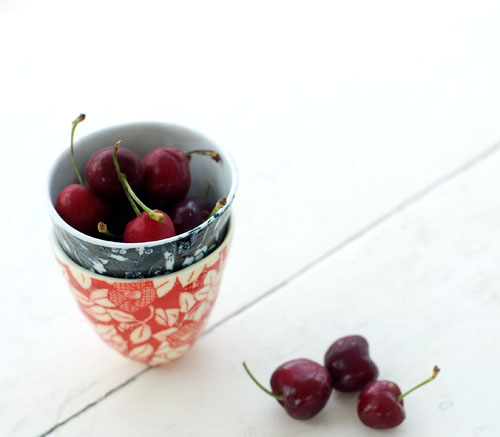 Tags: cake, coconut, lamington, tea cake, vanilla, white chocolate