(Spiced cherry and yogurt skillet cake)
My love affair with skillet cakes began a long time ago, when B and I used to make apple pancakes on a regular basis. The recipe for those pancakes originated from a newspaper cutting that has since been misplaced and is still dearly missed. My attempts to recreate the recipe have so far failed. Or maybe whatever we make now will never taste the same because we were younger then and more inexperienced in the kitchen, and it was a wonder to be able to combine shredded green apples with cinnamon, a pat of butter and a leavened batter to yield a large fluffy pancake which we proceeded to devour with vanilla ice-cream.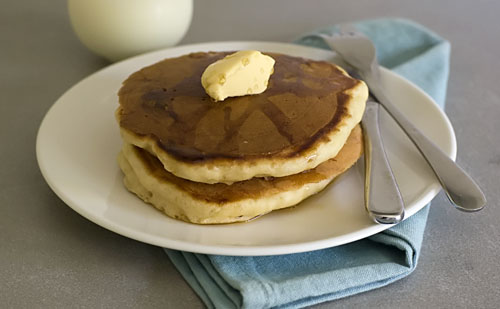 (Sourdough pancakes)
But as it turns out, I still have the capability to be in awe of how simple but soul-satisfying pancakes can be. If you're in need of a boosted start to the day, I can't recommend pancakes highly enough. I'm quite fickle when it comes to pancakes. Sometimes I like them thick and fluffy. Other times, I prefer them thin, drizzled with lemon juice and sugar, then rolled up and eaten without cutlery.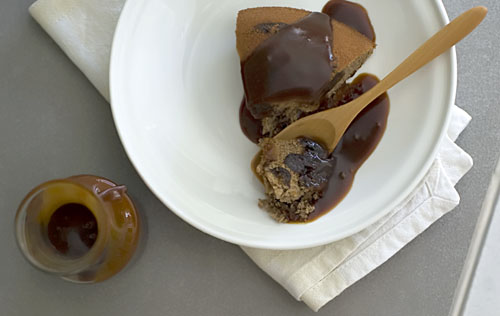 (Prune and buckwheat skillet cake)
This week, I resuscitated my long forgotten omelette pan from the depths of the pot drawer, to whip up some sourdough pancakes and other skillet cakes. Of all the recipes I've been trying out, this gluten-free prune and buckwheat skillet cake is probably the most unusual. It is worthy of an attempt by anyone reading this because I think it has great potential to be tweaked according to your own tastes. To my surprise when I first saw this recipe, the cake contains no added sugar apart from the mere tablespoon of honey, and no butter or oil either. The sweetness contributed by the prunes is amazingly all the cake needs to make it the perfect accompaniment to a cup of tea, when you're craving something that's not loaded with sugar. That is, as long as you don't proceed to ruin things by pouring over a hearty dose of maple caramel sauce. That was just me trying (and failing) to resist the temptation to dessert-ify my breakfast.
Pain aux Pruneaux :
(from Home Baking by Jeffrey Alford and Naomi Duguid)
1 cup pitted prunes
1/2 cup cognac or Armagnac
1 tablespoon honey, heated until runny
2 large eggs
1 1/4 cups light buckwheat flour
1/2 teaspoon salt
1/4 teaspoon freshly ground black pepper
1 cup whole milk
Chop the prunes into 2 or 3 pieces each. Soak them in the cognac for 8 to 24 hours.
Place a baking stone or unglazed quarry tiles, if you have them (or a heavy baking sheet) on a rack in the lower third of the oven and preheat the oven to 190'C. Butter a 9-inch cast-iron or other heavy ovenproof skillet.
Whisk the honey and eggs together in a medium bowl until tripled in volume. In a small bowl, mix together the flour, salt, and pepper. Stir 1/3 cup of the flour into the egg mixture, then stir in 1/3 cup of the milk. Repeat, alternating until all the flour and milk have been stirred in. Fold in the prunes and any remaining cognac.
Pour the batter into the skillet. Bake for 20 minutes, or until a faint line of brown forms around the edges of the cake and the cake is starting to pull away from the sides of the skillet. There will be small bubbles or holes on the surface.
Remove from the oven and let cool for 10 or more minutes before serving. The top surface of the cake will be tacky, but the crumb will be firm and spongy. Serve from the skillet, or flip onto a plate.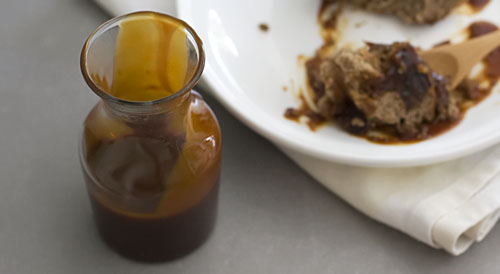 Tags: buckwheat, cake, gluten free, prunes, teacake