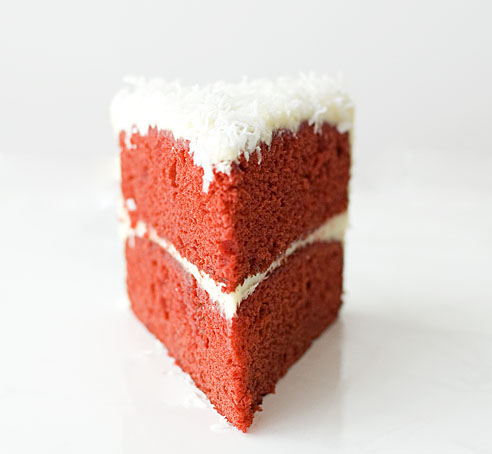 (Dana McCauley's Ketchup cake)
Can you please bake us something nice next week?, he asked, as I was about to leave work.
What do you think I've been doing for the past couple of weeks? I said.
Oh you know.., he replied coyly, I'm just asking because it's all been really good and we've gotten so used to it.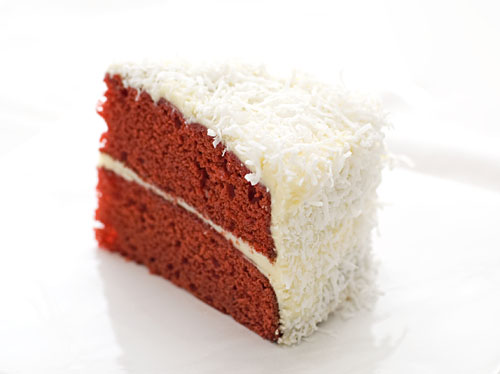 Well Dave, it's true. Flattery does get you everywhere some times.
Flattery, that takes the form of big red cake-crumbed lips kissing you on the cheek. Just like the way I want to hug and kiss Dana for one of the most unusual additions I've ever seen, to a cake. I mean, tomato ketchup? I brought this cake in to work because I make treats for my work colleagues (also known as 'the boys') every day, and thought this might serve as an unusual and special dessert.
The reaction to the cake was initially hostile, especially since none of them was familiar with red velvet cake, which this recipe is based on. Thankfully, they are all sufficiently hungry (or greedy) enough people to be curious, and so the cake proved to be a success in the end. The flavour of ketchup is not as strong as you would expect, but it is detectable (and not unpleasant) and to quote one of my fearless taste-testers, Mitch, "the following bites just lent to spice notes, similar to carrot cake we all decided.."
Intrigued? You can try the recipe for yourself here.
Tags: cake