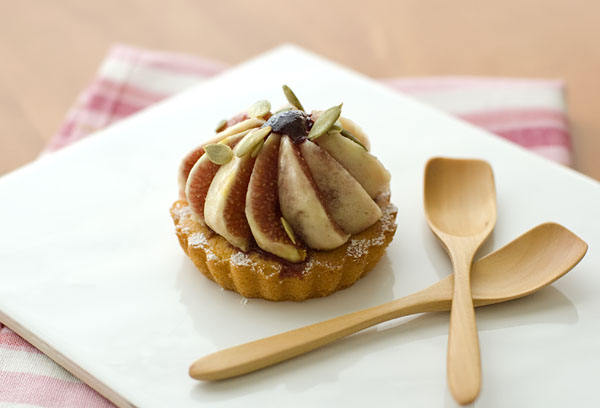 Remember that crazy thing I said about switching from full-time to casual work? Well, can we just forget that conversation ever happened? What was I thinking? Three weeks into my holiday, and I'm suffering from serious overbake.
No kidding, both my tiny freezer and my (not so tiny) stomach are full of treats, and I'm fast running out of willing friends I can fob excess cake off to. (I think 1 cake a week is a reasonable outgoing rate for cake-fobbing, don't you? Anything more and I'd be killing my friends softly, with sugar).
So in mid-April, I will be starting a new job, working for a very well respected Chef, at an exciting new location. For the sake of anonymity, I won't go into the details, except to say that this job could very well manage to achieve that elusive balance between sweet work and sweet life.
Now, did someone say cake? The base of this one, which I've made before, comes from Helen's ridiculously easy recipe. You really must try it. It's incredibly versatile, and I'm pretty sure it only took me all of five minutes (if that) to put a batch together.
The idea for the topping came via a roundabout way, thanks to a friend, who loves indulging in baking related conversation as much as I do. One day, she dropped by to borrow some cookbooks and with her, I found myself leafing through books I hadn't touched in awhile. From a book written in two languages I don't speak or read, some beautiful fig and raspberry tarts caught this fresh pair of eyes. Seeing as it's fig season at the moment, how can anyone say no?
I think the original had chantilly cream and perhaps a couple of other flavours, but I've used marscarpone spiked with kirsch instead. As for the rest of the teacakes I baked… well, those will have to wait for another day. 🙂