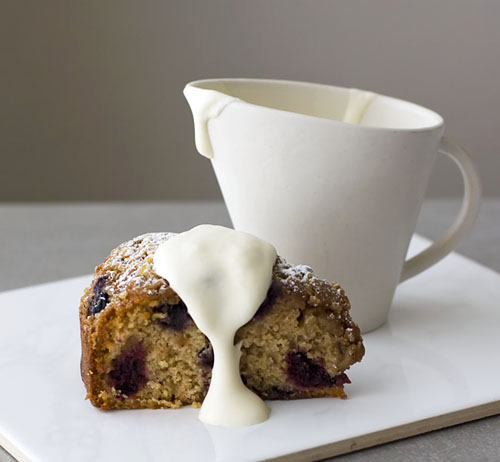 Aaand, we're back!
A bit brown, a little well fed and a whole lot more relaxed, B and I recently spent 7 blissful days in Bali, courtesy of the company he works for. We swam, ate, engaged in pingpong battles (we couldn't remember the rules, so we made them up. In hindsight, I think these new rules were not to my advantage because I never did end up winning a single match) and occasionally saw sights like this. On the flight home, I cried, only for the end of Vikram Seth's An Equal Music, but also to quietly mourn a return to reality. A return which marked the end to freewheeling days with the boy, an end to bucketloads of tempe goreng and the end to an otherwise endless supply of chilled frangipani scented towelettes (oh how good those were!).
Now we are back, with the boy still proudly displaying the tiny patch of apricot coloured skin at the back of his neck which he claims is something akin to a tan (his first ever). The piles of laundry have been suitably dealt with and the swimsuit folded away for another day. It is time to bake.
This one is an incredibly easy cake recalling the simple pleasures of taking tea and enjoying a little time out. It is also a cake with which to thank our neighbour, who cared for our plants while we were away.
Black/blueberry and cinnamon crumble cake :
(serves 8-10; from Mix & Bake by Belinda Jeffery)
150g plain flour
110g stone-ground wholemeal plain flour
220g castor sugar
2 1/2 teaspoons baking powder
1/2 teaspoon salt
1/2 teaspoon ground cinnamon
80ml light olive oil
180ml milk
1 egg
1 teaspoon vanilla extract
2 teaspoons finely grated lemon zest
200g fresh or frozen blueberries [I used a mixture of blackberries and blueberries]
icing sugar (optional), for dusting
Topping :
35g plain flour
55g brown sugar
1/2 teaspoon ground cinnamon
1/2 teaspoon freshly grated or ground nutmet
70g pecans or walnuts
30g cold unsalted butter, cut into small chunks
100g fresh or frozen blueberries
Preheat your oven to 180'C. Butter a 24 or 25cm springform cake tin, line the base with buttered baking paper, then dust with flour and set aside.
For the topping, put the flour, brown sugar, cinnamon and nutmeg into a food processor and briefly whiz to combine. Add the nuts and scatter the little chunks of cold butter over the top. Pulse just until the butter is incorporated and the nuts are the size of coarse breadcrumbs. Tip this mixture into a bowl and keep it in a cool spot.
Put both the flours, the sugar, baking powder, salt and cinnamon into the food processor and whiz them together for 20 seconds. Tip this dry mixture into a large bowl. Scoop out 1 heaped tablespoon of it into another bowl.
Whiz the oil, milk, egg, vanilla extract and lemon zest together in the processor until they're well combined. Make a well in the centre of the flour mixture and pour in this wet mixture. Stir them together until they're well mixed. Toss the blueberries in the bowl with the reserved spoonful of dry mixture, then gently fold them into the cake batter; I always find it fascinating that this fine, floury coating is just enough to help stop the blueberries from sinking to the bottom of the cake as it bakes. Spread the batter evenly into the prepared tin. Sprinkle spoonfuls of the crumble over the top and give the tin a little shake to even it out. Press the blueberries for the topping gently into the crumble.
Bake for 50-55 minutes or until a fine skewer inserted in the middle of the cake comes out clean. Cool the cake in the tin on a wire rack for 12 minutes. Release the outer ring of the tin and gently lift it off. Sit another rack (or a flat plate) on top of the cake and carefully invert it onto this. Remove the base and paper and then invert the cake again onto the rack to cool.
Dust with icing sugar just before serving. You'll find that any leftover cake freezes really well for a couple of weeks. I usually just sandwich the slices of cake between sheets of freezer wrap or baking paper. To defrost, you can microwave them gently, warm them in the oven or just let them sit out at room temperature for about 40 minutes (by way of this, I discovered that the cake is terrific served warm, rather like a pudding, with a little cream). Otherwise, it keeps well stored at room temperature in a tightly sealed container for 2 days.
Tags: blackberry, cake, crumble, pecan