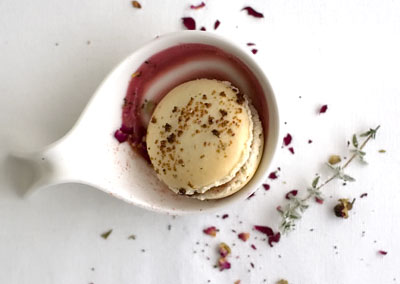 This boy, he is the cake of my life. He's sweet, makes day-to-day life interesting and gives me lots of cause to smile. On the way home yesterday he got bored and sent me a stream of Pidgin messages. Unfortunately I was in the kitchen at the time, so didn't read them until he had already gotten home. They made me laugh so hard I had to record them for posterity. Other people reading this, especially those not in Sydney, might not get it (sorry!) so I should probably explain a couple of things : Wynyard, St. Leonards, Rosefield and Lindfield are train stations. MX is a free trashy publication, seen most frequently at train stations and on trains. Lindfield is home to our favourite nearby pizzeria which does a great Bastourma-topped pizza. And no, there was no pie for dinner!
B: Isn't technology great? I'm standing on the platform at Wynyard. 🙂
B: Booooo no reply.
B: Booo I say boo.
B: And pfft.
B: Boo and pfft.
B: Pfft and booo.
B: Oh and the train has come already. I'm at North Sydney now.
B: Why don't I give you a running commentary of the train journey.
B: Semi-full train, most seats taken.
B: One woman with a backpack standing up.
B: MX count in this carriage; 10 that I can see.
B: But I haven't looked behind myself because that would be rude.
B: Imagine how much trashy news is being sucked up daily!
B: Someone's reading an article on "TV's biggest bad losers"
B: Or was that "TV's baddest big losers"?
B: Or "Biggy's baddest TV losers"?
B: "Loser's baddest TV biggies"?
B: A picture of weightlifting chimps.
B: Quality.
B: Just left St. Leonards.
B: Someone's got a big leopard skin print furry coat.
B: Coldest day yet today I think.
B: Brrr, schoolboy wearing shorts!
B: What's for dinner? Is it pie? I like pie!
B: Pie is good.
B: There's a guy sleeping in the corner that looks a bit like Napoleon Dynamite.
B: Roseville.
B: It's a cosy-looking station.
B: Surrounded by greenery.
B: Napoleon has woken up and is trying to gauge exactly where he is.
B: Lindfieldium :
B: A new element discovered by Prof. B.
B: Consistency of spiced meaty bastourma.
B: Getting off now.
B: Brrrrrr.
B: Hope you enjoyed my stream of consciousness!
(Or maybe it's just me who finds him funny. That could be why we get along so well!)
Another interesting thing to cross my path recently : Raspberry and white chocolate sauce with thyme! It sounds like it would be a sickly sweet sauce, but in fact, as Michael Recchiuti points out, the sweet white chocolate is balanced by the acidity of the raspberries. The hint of thyme adds a little interest. I picked some sprigs from the pot on our balcony, and crystallised what I didn't use in the sauce, as a garnish.
When reducing the raspberry puree, make sure to stir regularly, or it might catch and burn. I reduced mine further than recommended, so that I would get a thicker sauce. Once made and cooled, the sauce was like a silky, glorious custard. I sandwiched it between macarons. The recipe for the macarons is Helen's. I wanted to make these, but aggravatingly, I only discovered my lack of appropriate food colouring when the time came to include them in the batter. Instead, I sprinkled the tops with berry powder. As for the swirly macarons, there is always next time! Or did I mean, thyme? 😛
Raspberry and White Chocolate Sauce with Thyme:
(makes about 2 1/2 cups; from Chocolate Obsession by Michael Recchiuti and Fran Gage)
453g raspberries (I used frozen)
3 tablespoons granulated cane sugar
340g heavy whipping cream (I used "thickened cream")
2 teaspoons fresh thyme leaves
255g white chocolate, coarsely chopped (I used Lindt)
30g butter with 82% fat, very soft
Puree the raspberries in a food processor, then push them through a fine-mesh sieve to remove the seeds. You should have 1 cup.
Put the berry puree in a small saucepan and stir in the sugar. Place over medium heat, bring to a simmer, and cook, stirring occasionally with a spatula, until the puree reduces by half, about 15 minutes.
Put the cream and thyme in a small saucepan. Place over medium heat, bring to a boil, and remove from the heat.
Add the raspberry puree and the chocolate to the hot cream. Whisk until the chocolate is melted. Pour the sauce into a clear vessel. Blend with an immersion blender until smooth. Add the butter and again blend until smooth. Strain the sauce through a fine-mesh sieve to remove the thyme leaves.
Use immediately or let cool to room temperature before using. Or, pour the sauce into a jar, cover, and refrigerate. It will keep for at least 2 weeks. Bring to room temperature before serving or stir over low heat to reheat.