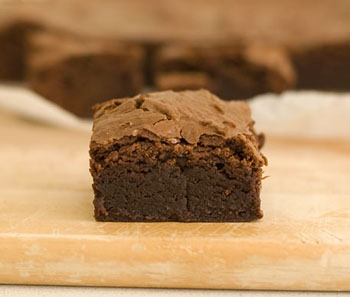 Dear Stuart,
So you said to write you something funny. But little did you know that I'm only capable of writing humorous accounts concerning bananas. Ha! So anyway, two bananas walk into a bar…
(..and if you are already laughing at this point, then there really is no need for me to continue and make up some lame punchline regarding banana splits…)
I don't know why YOU would need cheering up though, when I'm the one who is staring down the barrel of unemployment in two weeks, with no prospects in sight. And I'm not even on holiday, like you are, somewhere in Cairns, on a boat, sucking down pina coladas from a hollowed-out Bethonga pineapple topped with a pastel coloured paper umbrella.
Or maybe you've reached the Mines. By the by, I hope you packed your own canary, because that's all they care about at the airport, you know. When the lady behind the counter asks if you've packed your own canary and you say no, she might be all smiles above the waist, but under the desk she's frantically fingering the "Did Not Pack Own Canary" emergency button and in less than a minute, you'll be surrounded by two burly guards armed with dogs that are bred to look like Snoopy, sound like Scooby Doo but bite like a true German Shepherd. Just think about that, when you approach that counter. Just think about that.
But really, even though unemployment is a bit worrying, I'm looking forward to leaving and starting afresh. As a parting shot, I apparently have an order for 250 Butterfly Cakes just days before I'm due to go. The timing of it makes me sigh a little. However, I always try to say yes to whatever the BossMan asks for, and later run screaming to my nearest baking cookbook (sometimes I wonder if my day job is just a part-time hobby that has gone completely out of control!).
I thought I might attempt making some Butterfly Cakes this weekend but I woke up this morning and it was raining. Again. It feels more like chocolate brownie weather anyway, so I've shelved the cakes for the time being and have made a batch of Sherry Yard's brownies instead. This one's a definite keeper.
Write back, ok?
Out-Of-This-World Brownies :
(from Desserts by the Yard, by Sherry Yard)
109g plain flour
1/4 teaspoon salt
113g unsalted butter, chopped
28g unsweetened chocolate (I used Kennedy & Wilson 99% Couverture)
200g bittersweet chocolate (used Lindt 58% Couverture)
2 large eggs
225g sugar
Place a rack in the middle of the oven and preheat the oven to 176'C. Grease and line an 8-inch square baking pan.
Sift together the flour and salt and set aside.
Melt the butter, unsweetened chocolate and bittersweet chocolate in a microwave-safe bowl at 50% power for about 2 minutes. Stir with a rubber spatula until the mixture is smooth. Allow to cool to 32'C.
In the bowl of a stand mixer, beat together the eggs and sugar until fluffy. Using a whisk, gently beat in the butter and chocolate. Fold in the flour.
Scrape the batter into the pan and place in the oven. Bake, rotating the pan from front to back halfway through, for 25 to 30 minutes, until slightly firm to the touch and a crust has formed on top. A toothpick will not come out clean.
Allow to cool in the pan on a rack to room temperature.