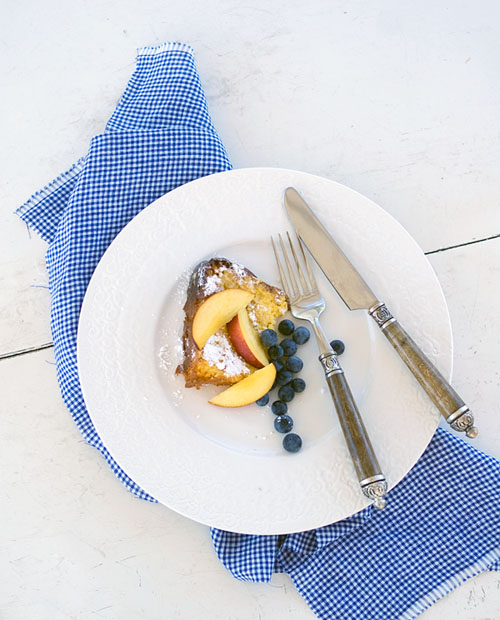 (Panettone french toast)
As I write this, a pot of potatoes is bubbling away on the stove, steaks are marinating and a freshly baked loaf of bread is sitting on a wire rack; its crust still busy doing a little song and dance as it cools. Earlier in the afternoon, I had to get down on bended knee to forage for the bottle of St Germain I suspected we had stashed deep in the cupboard.
So here we are. Almost ready to ring in the New Year.
Looking back, I've decided that there's no need to look back. This time last year, I was still worrying about my decision to take a year off from full time work. It has been wonderful and truly, I have so many things to be thankful for. At the stroke of midnight (or a little earlier if adulthood prescribes a more sensible bedtime), I'll be raising a glass to valued friends, to those no longer with us, to new adventures, new stories to tell, to the love of my life and to you, for visiting and reading.
Bring on 2013.
x